Golf

Exercise Equipment

Improve your golf game with eJ
Watch Video
Includes carrying case, workout guide and online videos
Buy Now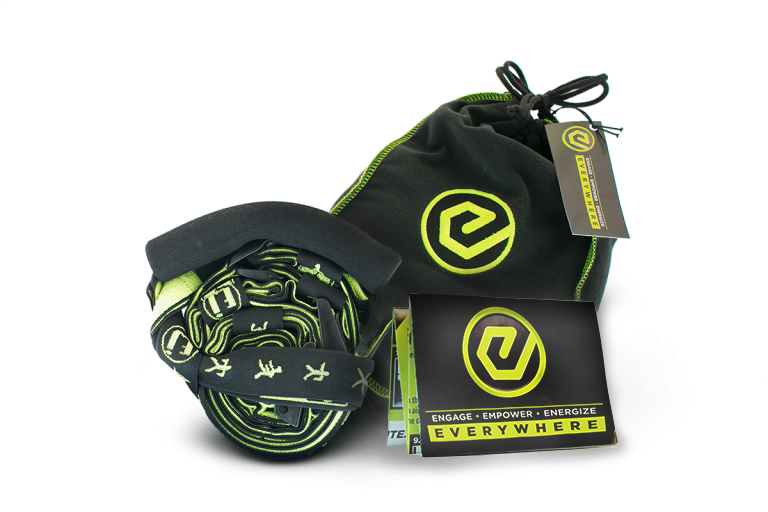 eJ gets to the real movement of your golf swing, allowing you to "load and explode" by feeling proper weight transfer, sequencing and warming up rotary slings in your swing.
Follow me through my Great 8 Golf eJercises, as Warm-up or Workout to hit farther and straighter.    See you on the range!    Jeff Hammond  PGA of Canada, TPI F3
Increase

Your Swing Speed

The result of more than 30 years of research, testing and innovation, eJ golf exercise program will increase the speed of your swing and take your golf game to the next level. Using a 3D range of motion, eJ activates the total brain, body and core connection, making it one of the best golf exercises to improve swing. Customizable resistance levels will improve your strength, flexibility and endurance all at once.
Longer

Distances

Golf ejercises to increase distance will add major yards to your drive. Use eJ for 5 minutes a day and see the ball fly. This golf exercise program will up your skill whether you're on the range or playing a full 18 holes.
Corrects Swing

Imperfections

Regular practice with eJ dynamic golf exercise program gives you a better swing and strengthens your muscles. One of the best golf exercises for power, using this tensile resistance loop enables the body to imitate your golf swing and boosts muscle memory. Start using eJ, and feel like a true pro next golf season.
Testimonials
"I retired from a landscaping company a few years back and took up golf shortly afterwards. For the longest time, I couldn't get a consistent drive and found the body movements too difficult to master. Golf eJercises have been a great help. My swing has improved, and I'm enjoying the game a lot more. I would absolutely suggest buying eJ."
"The marketing firm I work at is about an hour away from my house. With the two hours of commuting each day, there really isn't the time or energy to go to the gym. I keep eJ in my living room and use it at the end of the day as soon as I get home. It saves me so much time."
"I purchased eJ because I recently bought my first condo and was looking for fitness equipment I could use at home to save the cost of a monthly gym membership. My condo isn't very big, so I also needed something that didn't take up much space. I just step in and start working out. It's perfect for me because I get a full-body work-out without needing a lot of space. "
"eJ was recommended to my wife by a friend at her gym. We bought eJ online and now use it as part of our daily fitness routine. I'm a corporate lawyer and travel a lot on business. I take eJ with me and use it in my hotel room. It's been a huge time-saver and is keeping me in shape. Thank you eJ!"