Includes carrying case, workout guide and online videos
Buy Now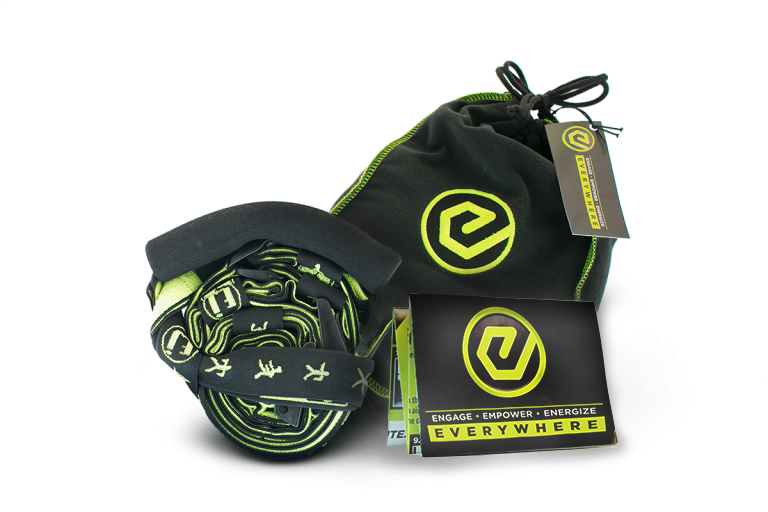 The foundation of 'eJercises' with eJ are essential movements. The movements are influenced by the teachings of the eastern disciplines of tai chi and yoga and demonstrate the importance of moving in three dimensions. The eJercises in these 16 videos will introduce how essential movements are transitioned to eJercises. As you will see, each eJercise mimics movements incorporating resistance created by eJ. The routines will provide you with a moderate level of intensity impacting all key elements of fitness including strength, cardiovascular endurance, flexibility, coordination and brain function.
Burn

Fat

eJ provides all the fat-burning benefits of regular cardio activity, while improving your balance, flexibility and muscle endurance. eJ's 3D motion targets every major muscle group, burning more calories in less time. eJercising also triggers an after-burn effect, increasing your metabolism so you continue burning calories long after your workout has ended.
Build

Stamina

eJ's patented design features carefully woven latex mixed with nylon, resulting in a superior product; lab tested to ensure it never loses its tension. Use the pinch-in buckles to adjust eJ's resistance and customize the intensity of your workouts. Leverage eJ's Muscle Max Technology to warm up before a workout session, or crank up the intensity and test your endurance.
Transform
Working out on a regular basis has both a direct and indirect impact on your self-esteem, as proven by the 2016 research conducted by the National Center for Biotechnology Information. With movements inspired by Yoga and Tai Chi, eJercising ignites the brain-body-core connection, resulting in a more focused workout, which, over time, will leave you feeling more assertive and confident. Unlock the coach within.
Improve

Performance

eJercises incorporate real movements and techniques used on a daily basis in the world of sports. Adjust resistance levels and push yourself even further by building your stamina and improving your form.